Embracing Diversity: Anti-Racism Resources for Families, Educators and Students
"When I was a boy and I would see scary things in the news, my mother would say to me, 'Look for the helpers. You will always find people who are helping.'"
—
Fred Rogers
How can we be the helpers? In response to recent events in the United States, now is a crucial time to think about how we're teaching our children—and ourselves—to combat racism. Below is a growing list of resources from PBS and trusted partners to use as tools to support anti-racist learning and growth.
---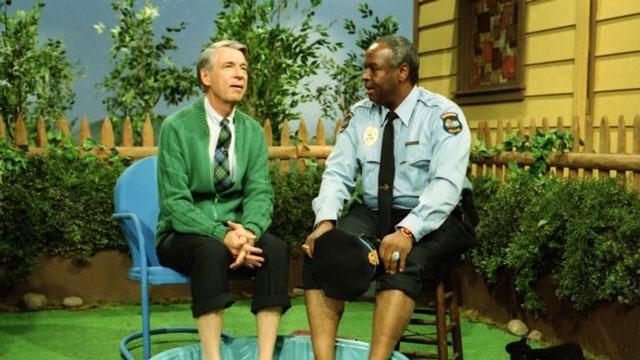 Videos about Race and Diversity
Idaho Reports
Idaho Reports Special: Race and the Gem State
BSU Prof Michael Strickland and Boise City Councilmember Lisa Sanchez on affecting change.
Idaho Public Television Specials
The Color of Conscience: Human Rights in Idaho
A documentary about past and present human rights issues in Idaho
FRONTLINE
A Class Divided
One of FRONTLINE's most requested programs -- a teacher's lesson in discrimination.
FRONTLINE
Growing Up Trans
1:24:12
Published:
An intimate look at the struggles and choices facing transgender kids and their families.
FRONTLINE
Right to Fail
54:48
Published:
Investigating the NY effort to let those with severe mental illnesses live on their own.
American Experience
The Chinese Exclusion Act
1:51:54
Published:
Expires: 2021-05-29
The 1882 Chinese Exclusion Act remained in force for more than 60 years.
The Warrior Tradition
The Warrior Tradition
54:51
Published:
Expires: 2023-11-11
The largely-untold story of Native Americans who served in the United States military.
Hacking Your Mind
Living on Autopilot
55:57
Published:
Expires: 2024-09-10
Did you know you go through most of your life on autopilot with no owner's manual?
Hacking Your Mind
Us vs. Them
55:55
Published:
Expires: 2024-09-10
Our autopilot biases against "them" are tearing our country apart — but there is a fix.
Hacking Your Mind
Weapons of Influence
55:56
Published:
Expires: 2024-09-10
Marketers and politicians hack into your autopilot system — learn how to fight back.
Hacking Your Mind
The Wings of Angels
55:55
Published:
Expires: 2024-09-10
Hacking Your Mind for the good of society.
Streaming on PBS and IdahoPTV Passport
INDEPENDENT LENS "I Am Not Your Negro"
Explore James Baldwin's unfinished book about race in America in this Oscar-nominated documentary.
INDEPENDENT LENS "Tell Them We Are Rising"
The essential role the nation's historically black colleges and universities (HBCUs) play in shaping black life.
INDEPENDENT LENS "Winnie"
A complex portrait of Winnie Mandela—the woman, the paradox, both exalted and villainized in the eyes of history.
JOHN LEWIS – GET IN THE WAY
Follow the courageous journey of John Lewis, from his youth in the segregated South, through his leadership within the civil rights movement, to his current role as a powerful voice in Congress.
RACE, CIVIL RIGHTS, AND THE AMERICAN JUSTICE SYSTEM PBS Digital Studios (YouTube Playlist)
RACE MATTERS: AMERICA IN CRISIS: A PBS NEWSHOUR SPECIAL
A focus on the frustration pouring out onto American streets, outrage about police brutality, and America's deep systemic racial disparities in the economy, education, criminal justice system and health care, especially during the COVID-19 pandemic.
RECONSTRUCTION: AMERICA AFTER THE CIVIL WAR
Four-part series that explores the transformative years when the nation struggled to rebuild itself in the face of profound loss, and African Americans forged a new, more equal place in American social and political life, only to face the backlash of segregation and institutionalized disempowerment whose legacy persists today.
THE TALK: RACE IN AMERICA
Six stories of struggle between people of color and law enforcement in America.
Resources for Teachers
Resources for Middle and High School Students
For more resources like these, visit the PBS LearningMedia collection Confronting Bias: Ethics in the Classroom.
The collection Confronting Anti-Black Racism includes news coverage of recent protests, videos on the origins of the Black Lives Matter Movement and protests against police brutality within the past decade, iconic PBS documentaries on the histories of race and racism in America, and activities addressing civic engagement and elevating students' voices.
Resources for Younger Children
Additional Resources