Learning Ecosystem - Families
In February 2018 IdahoPTV launched the 24-hour Idaho PBS KIDS Channel, providing children's programming to more than 99 percent of Idahoans for free! Now families and caregivers can access trusted educational television on a platform and at a time that works for them.
From NOVA to Nature, American Experience to The Great British Baking Show, our programs provide content that teaches the viewer something new. Whether it is history, the arts, or tips on cooking and home improvement, PBS programming is quality television that does more than entertain.
The PBS KIDS Writers Contest is an annual competition open to children in kindergarten to 3rd grade where children write and illustrate their own stories. Winning entries are published online and the writers are awarded certificates and prizes at regional ceremonies around Idaho.
Year after year, the American public has named PBS as the undisputed leader in children's programming and a trusted and safe place for children to learn and grow. PBS KIDS for Parents provides tools and resources for you, your child's first and best teacher. Find parenting tips and parenting advice on everything from developmental milestones and ideas for reading and science activities or birthday parties, to helping your child succeed in school.
You can find more resources at Peep and the Big Wide World, Design Squad and Plum Landing.
Science Trek introduces elementary age school children to a huge array of science topics in ways that are both fun and factual. It offers educational materials for teachers and parents and inspires students to investigate science, technology, engineering, and math (STEM) careers.
---
Learning Ecosystem - Families
IdahoPTV supports the entire learning ecosystem through family/parent outreach.
Bright by Text - Games and activities to help kids learn at home are tailored to the age of your child and texted directly to you for Free 2 to 5 times a week!
Simply Text the word IdahoFamily to 274448
Para recibir mensajes de texto en español, texto "español" a 274448.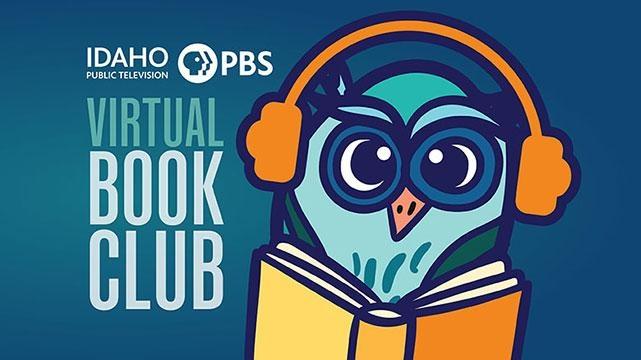 July 13th - Aug 21st we will be reading "A Wrinkle In Time"
Book Club Meeting Schedule
Please feel free to pick the meeting time that works best for you and your family. We do ask that you commit to one time in order to create a sense of community in the group.
Tuesdays from 9:30 - 10:00 AM.
July 14th – Introductions + Chapters 1 & 2
July 21st – Chapters 3 & 4
July 28th – Chapters 5 & 6
August 4th – Chapters 7 & 8
August 11th – Chapters 9 & 10
August 18th – Chapters 11 & 12
Wednesday's from 4:00 – 4:30 PM.
July 15th – Introductions + Chapters 1 & 2
July 22nd – Chapters 3 & 4
July 29th – Chapters 5 & 6
August 5th – Chapters 7 & 8
August 12th – Chapters 9 & 10
August 19th – Chapters 11 & 12
Thursdays from 10:30- 11:00 AM.
July 16th – Introductions + Chapters 1 & 2
July 23rd – Chapters 3 & 4
July 30th – Chapters 5 & 6
August 4th – Chapters 7 & 8
August 13th – Chapters 9 & 10
August 20th – Chapters 11 & 12