In 2017, Idaho Public Television launched Idaho Experience, expanding its storytelling platform in the tradition of PBS's long-running and peerless program American Experience.

Producing balanced, engaging and in-depth programs, the Idaho Experience historical documentary series strives to provide audiences with a better understanding of the key events and individuals that have shaped Idaho.

In researching and telling Idaho's unique stories, we have also helped connect far-flung families, uncovered forgotten information and added to the historical resources in the public domain.

What's more, we seek to educate and build local engagement through our community outreach programs, which include screenings at local theaters and discussion panels.

Idaho Public Television is also dedicated to helping encourage lifelong learning and providing resources for educators. We work closely with Idaho fourth-grade teachers to create lesson plans based on our Idaho history programming. These videos and facilitator guides can be found on the PBS LearningMedia portal.

Since its first season in 2018, Idaho Experience has been honored with four Northwest Regional Emmys.
Image gallery
A young Bannock woman from the Soyouma family. (Photo by Benedicte Wrensted.)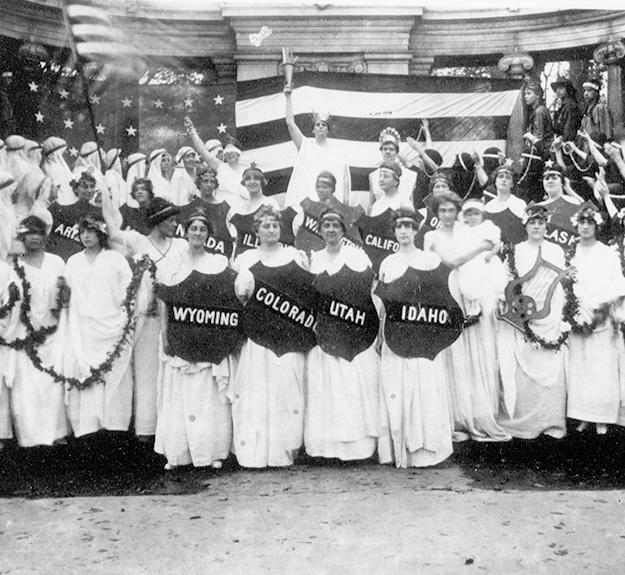 Women's suffrage demonstration, circa 1913. (Courtesy Library of Congress.)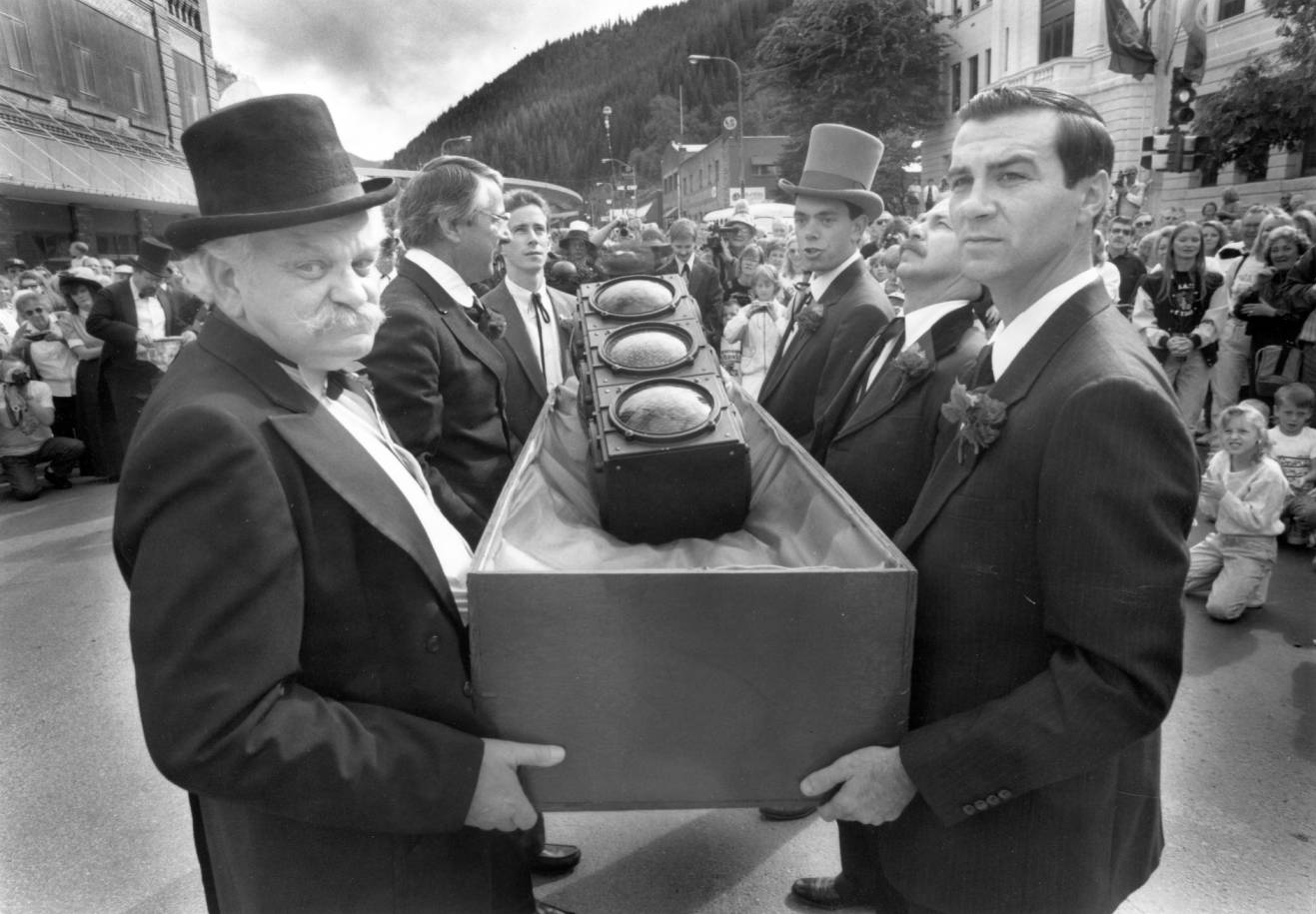 Mock funeral for the last stoplight on I-90, Wallace, Idaho. September 14, 1991. (Courtesy Idaho Transportation Archives, ITD_00295.)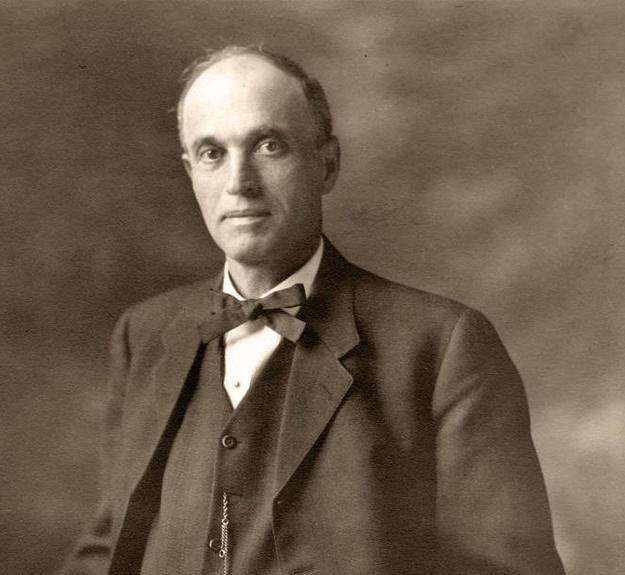 In 1914, Idaho's Governor Moses Alexander became the first Jewish governor in the United States.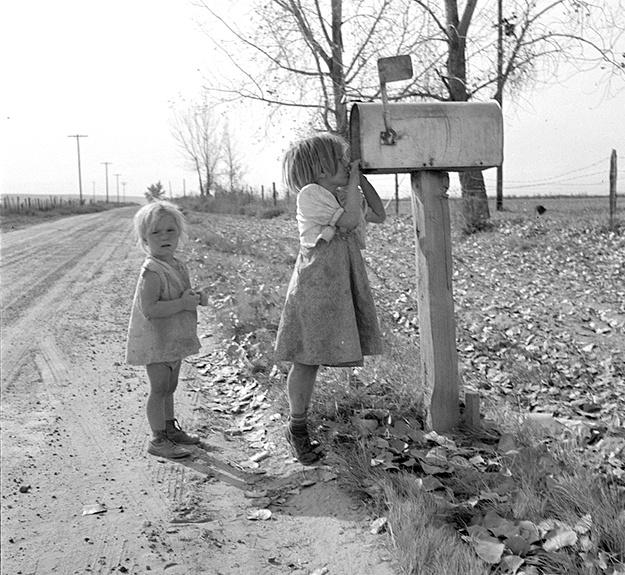 Children check a rural free delivery box in Fruitland, Idaho, in 1939. (Dorothea Lange photo courtesy Library of Congress.)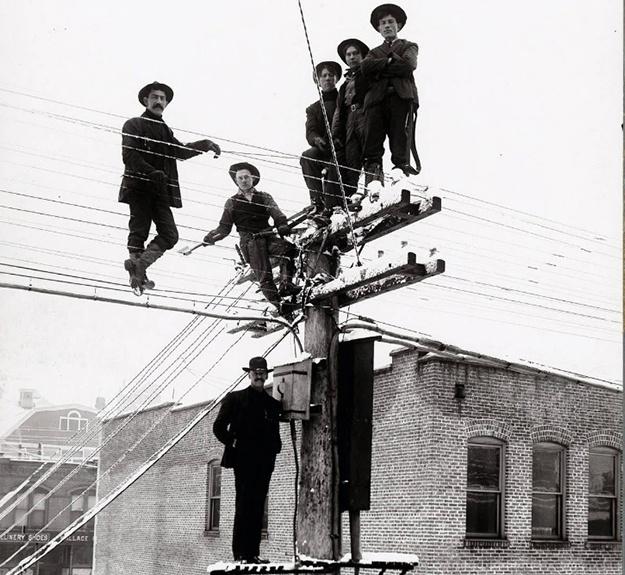 Telephone men, Wallace, Idaho, 1914. (Courtesy University of Idaho Library Barnard Stockbridge Collection.)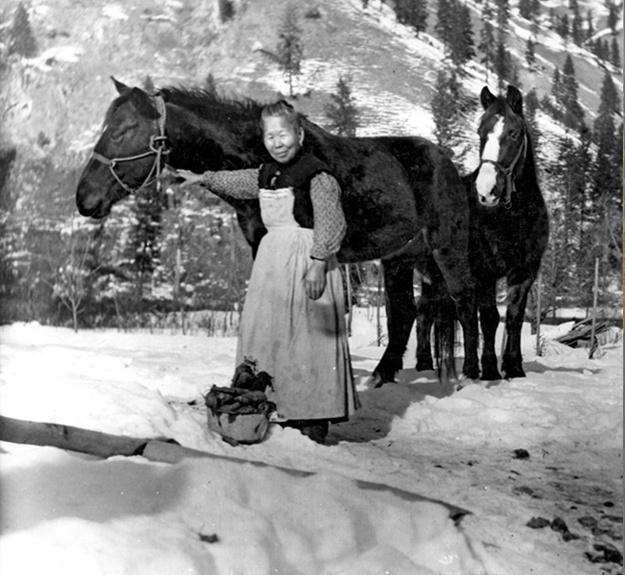 Legendary Idaho pioneer Polly Bemis, February 6, 1910. (Courtesy Idaho State Historical Society, 62-44.7.)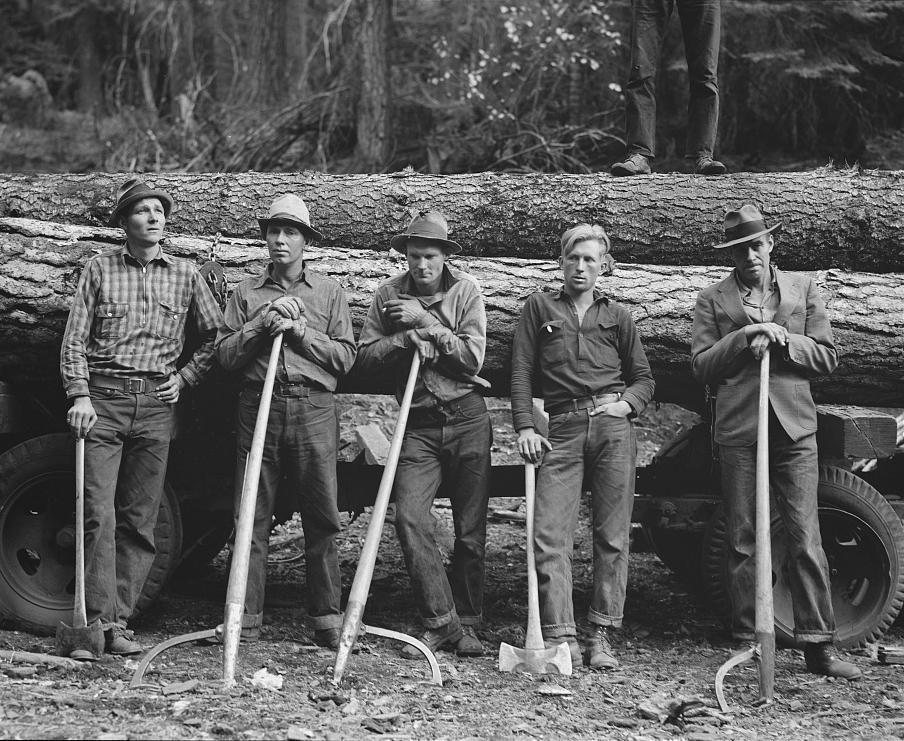 Members of the Ola sawmill co-op, Gem County, Idaho, 1939. (Dorothea Lange photo courtesy University of Idaho Special Collections.)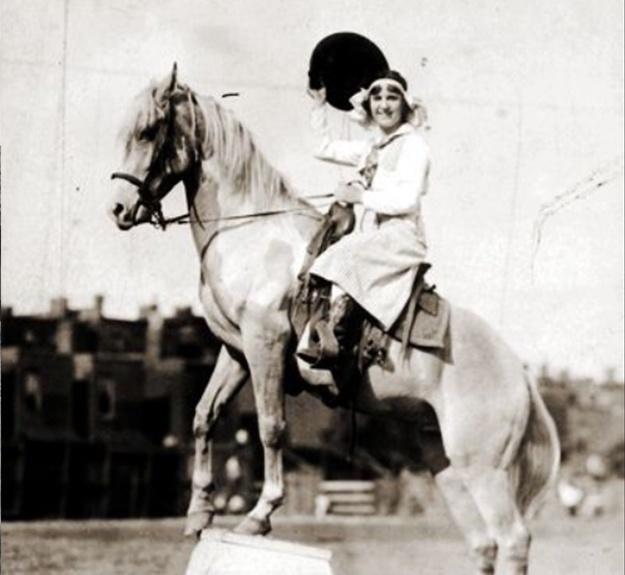 Bonnie McCarroll appeared in rodeo performances for President Coolidge and for kings and queens in Europe. (Courtesy Dickinson Research Center, National Cowboy and Western Heritage Museum, Oklahoma City, Oklahoma.)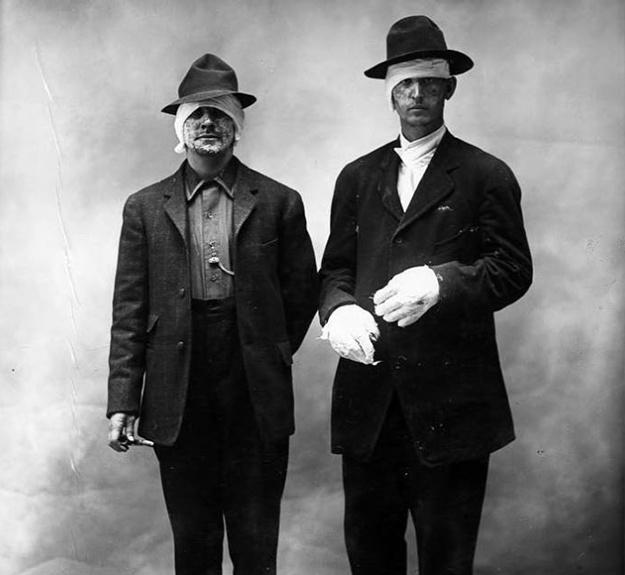 Zeller and Anton Canjar were badly burned in the Great Fire of 1910 that raged through northern Idaho and Montana. They posed for a studio portrait in Wallace, Idaho. (Courtesy University of Idaho Library Barnard-Stockbridge Collection, PG 8-X545h.)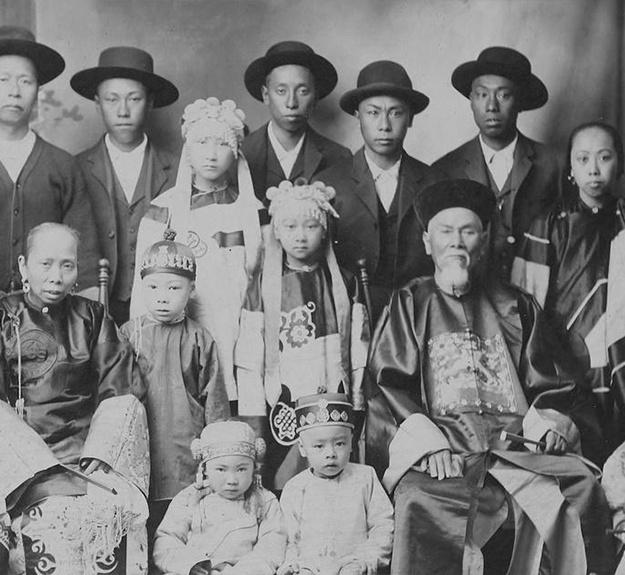 Famed Idaho City merchant Loke Kee and his family.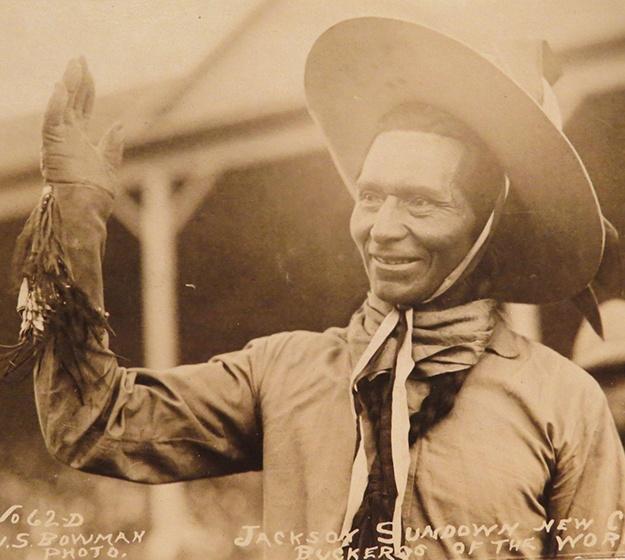 Waaya-Tonah-Toesits-Kahn, an expert Nez Perce horseman who came to be known as bronc-riding champion Jackson Sundown, was named the World Champion Bronc Rider in 1916.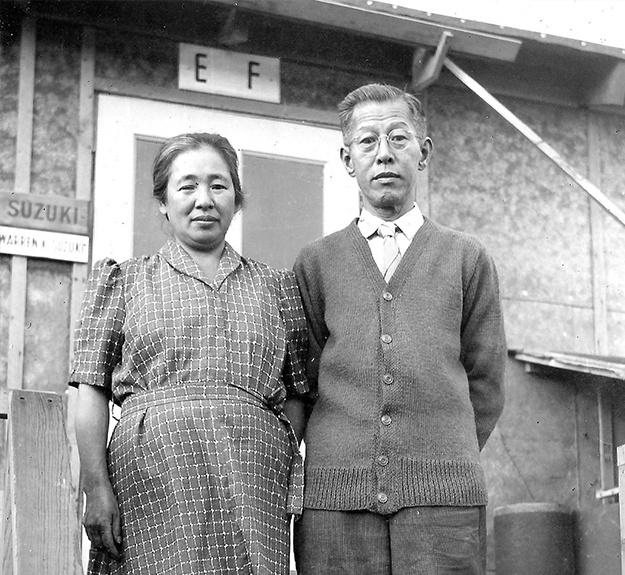 The Suzukis. Minidoka War Relocation Center, Hunt, Idaho, circa 1944. (Suzuki Family Collection.)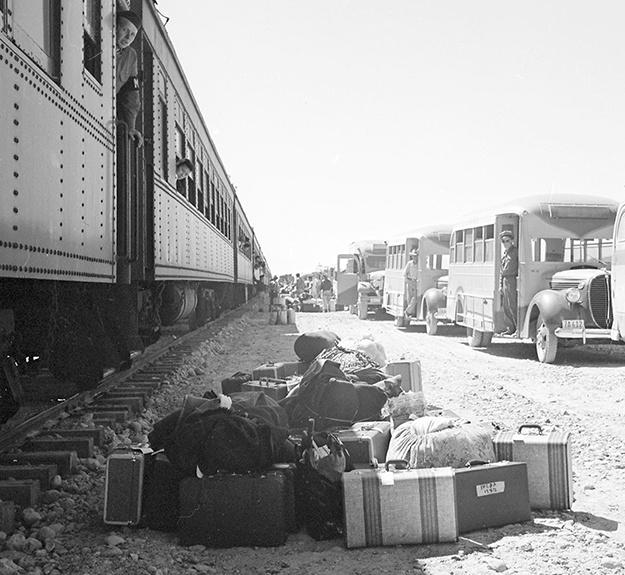 A train carrying 600 people of Japanese descent arrives at Eden, Idaho, where buses await to take them to the Minidoka War Relocation Center in southern Idaho in August 1942. (Courtesy National Archives and Records Administration, 210-G-D76, 538267.)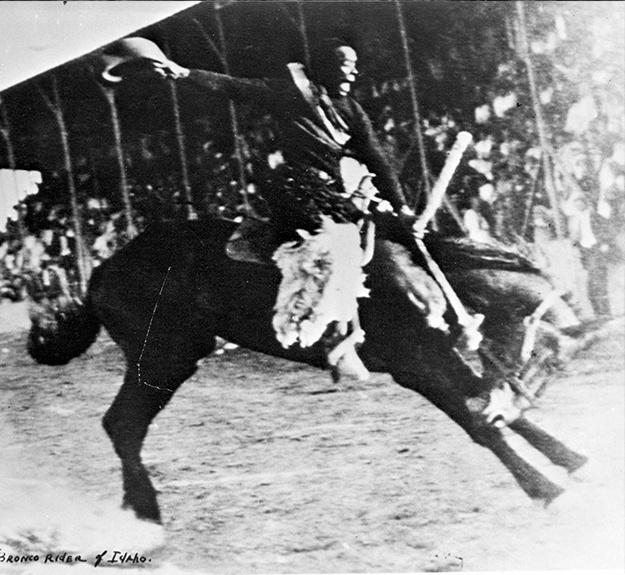 Champion bronc rider Tracy Thompson was an Idaho homesteader and rail worker before starting his career on the western rodeo circuit, one of a very few African-American bronc riders. (Courtesy Idaho State Historical Society, 78-203.20.)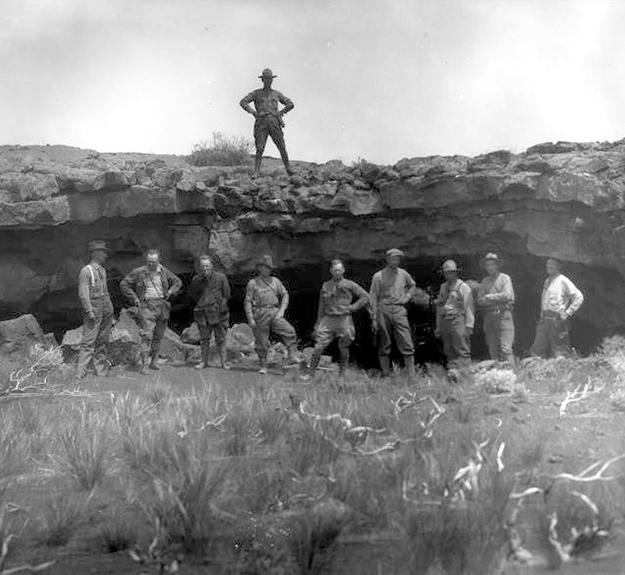 Members of Robert Limbert's 1921 Craters of the Moon expedition pose at the Bridge of Tears. (Courtesy Boise State University Library Special Collections and Archives, MSS 80 257.)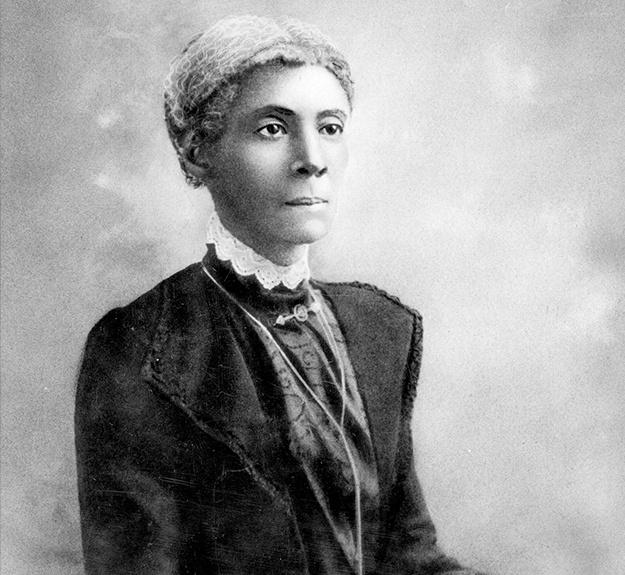 Elvina Moulton was one of Boise's first female African-American residents. Formerly enslaved in Kentucky, she traveled the Oregon Trail and settled in Boise in 1867. (Courtesy Idaho State Historical Society, 78-48-1.)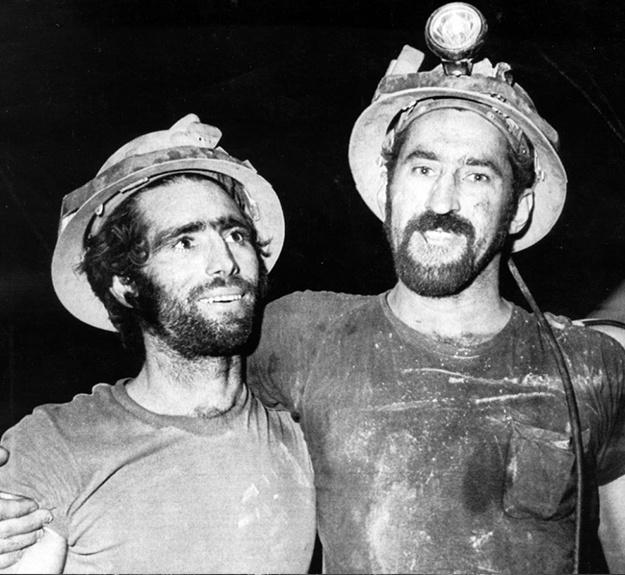 Tom Wilkinson and Ron Flory were rescued from the Sunshine Mine on May 9, 1972, one week after a fire broke out a half mile underground. Ninety-one men died of carbon monoxide poisoning.(Courtesy Spokesman-Review.)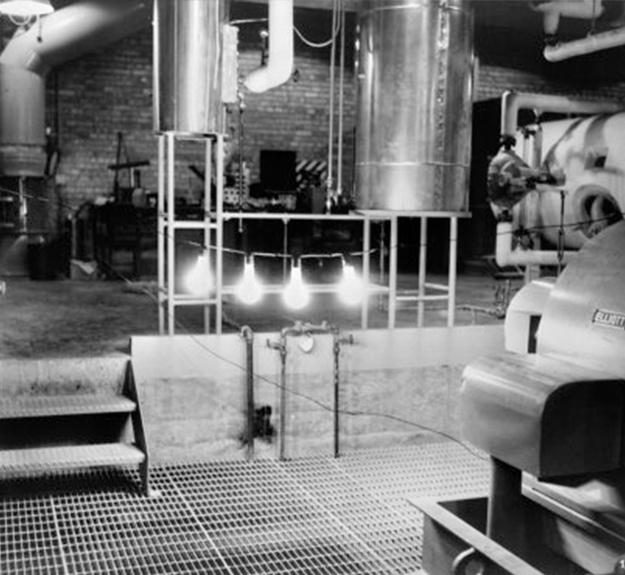 At 1:50 p.m. on December 20, 1951, Idaho became the birthplace of nuclear power. The Experimental Breeder Reactor-1 at Idaho's National Reactor Testing Station became the first electricity-generating nuclear power plant in the world when it produced enough power to illuminate four 200-watt light bulbs. (Courtesy U.S. Department of Energy.)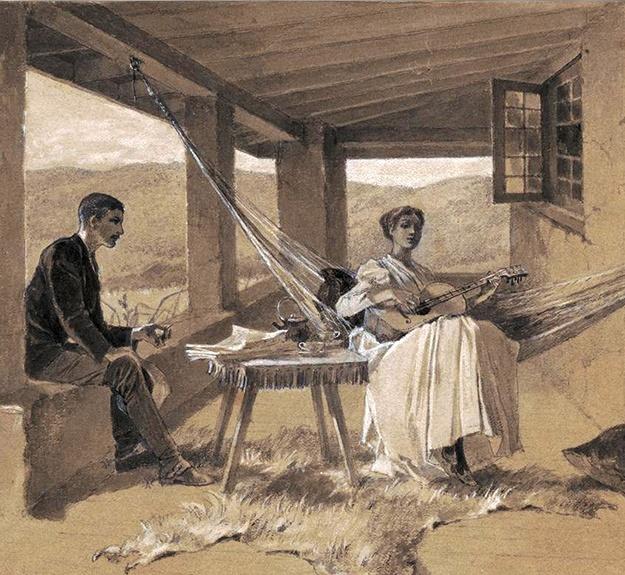 This 1889 illustration by Mary Hallock Foote depicts a couple on the front patio of her home in the Boise River Canyon near today's Lucky Peak Dam south of Boise. (Courtesy Library of Congress.)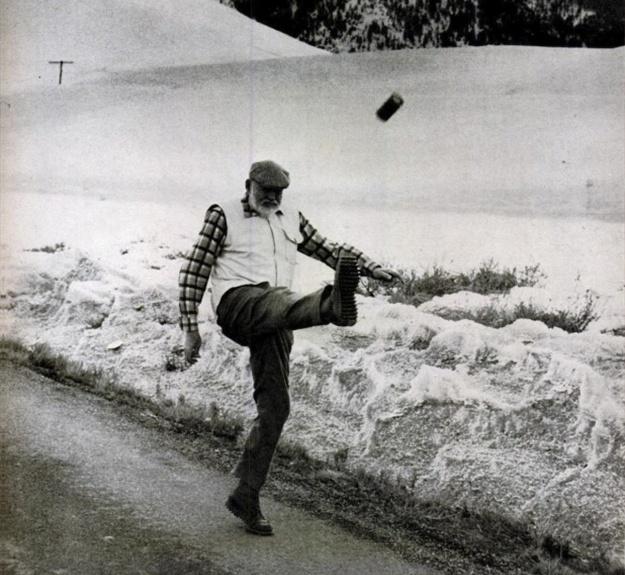 Ernest Hemingway on a walk near Ketchum.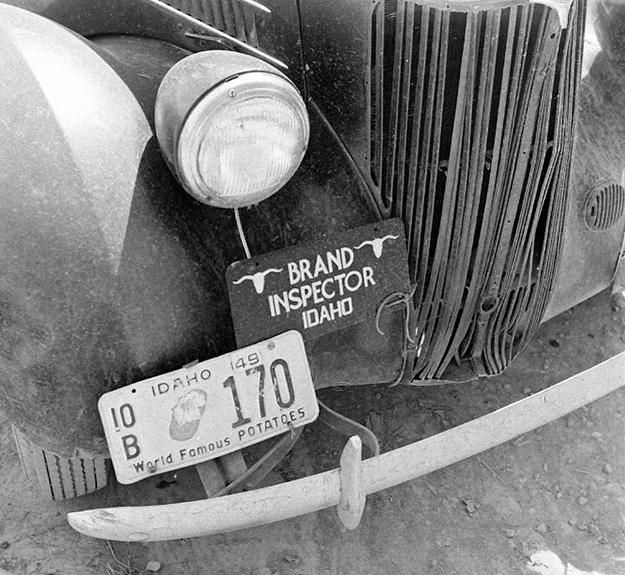 Brand inspector. Arco, Idaho, 1949. (Richard Scherschel, Life Magazine.)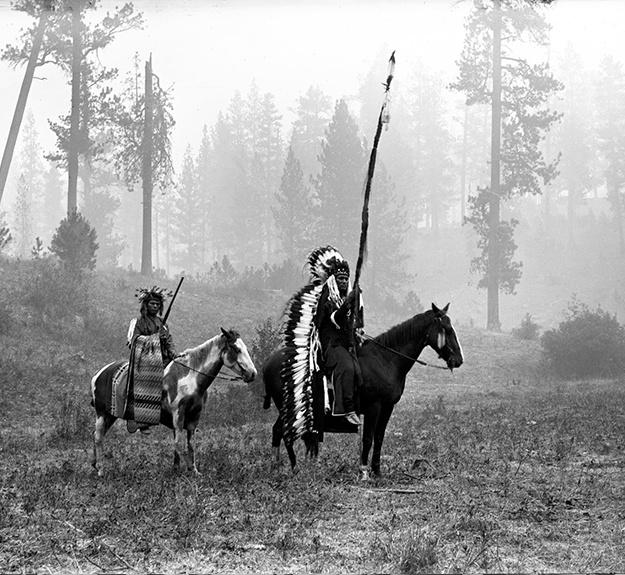 Stephen Reubens and James Reubens are dressed in formal regalia in a posed photograph near Kamiah, Idaho, August 1889. (Photographer E. Jane Gay, courtesy Idaho State Historical Society, 63-221-018.)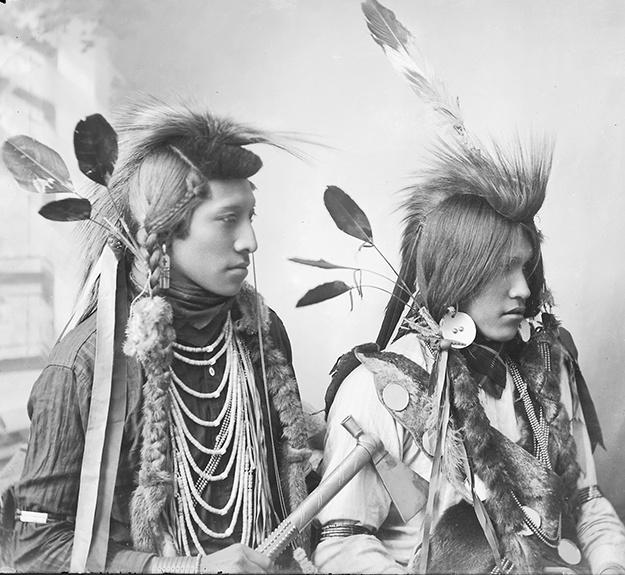 The Sho-Ban men in this 1897 Benedicte Wrensted photograph remain unidentified, to our knowledge. (Courtesy National Archives and Records Administration.)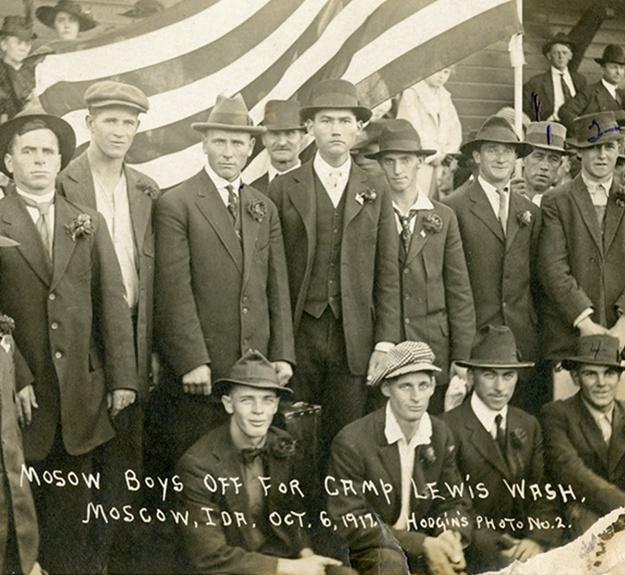 Young men from Moscow, Idaho, prepare to leave for military training at Camp Lewis in Washington state on October 6, 1917. (Courtesy Latah County Historical Society, Hodgins photo No. 2.)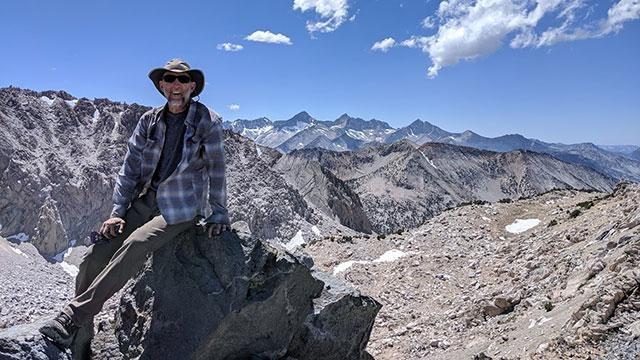 BILL MANNY is the series producer and writer for Idaho Experience. Bill is a veteran editor and writer for newspapers in Oregon, Idaho, California and Arizona. He spent five years as a political reporter in Washington, D.C. As an editor at the Idaho Statesman, he supervised government, environmental and community coverage and commentary for 18 years.

He grew up in eastern Oregon and has a journalism degree from the University of Oregon. Bill serves on the boards of the Idaho Humanities Council, Idahoans for Open Government and the AAAS SciLine journalism project. He is the former president of Boise City Club. He's an avid bicyclist, hiker and backpacker.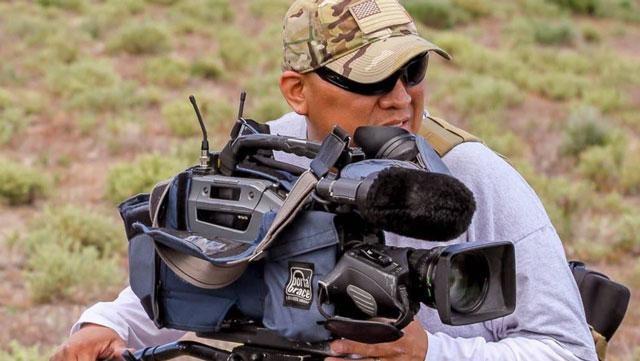 AARON KUNZ is the production manager at Idaho Public Television, series director, writer/producer, editor and videographer for Idaho Experience. Aaron is also a frequent contributor to Outdoor Idaho and other shows in IdahoPTV. He's won multiple national awards for his work on Outdoor Idaho, including several regional Emmy nominations and the J. Robb Brady Award for Environmental Journalism.
MARCIA FRANKLIN's love of history and documentaries was born in the same place she was: Washington, D. C. "Growing up in our nation's capital, I was lucky to be able to go to some of America's best museums," says Franklin. "Those experiences, along with watching nightly coverage of the Vietnam War and the Watergate hearings, hooked me on journalism infused with the past."

Marcia is the producer and host of Dialogue. For her Idaho Experience documentaries, she enjoys bringing untold stories to light, discovering hard-to-find writings and images, and interviewing passionate people. She encourages viewers to preserve the history of individuals, places and events they care about, as well as to document the present.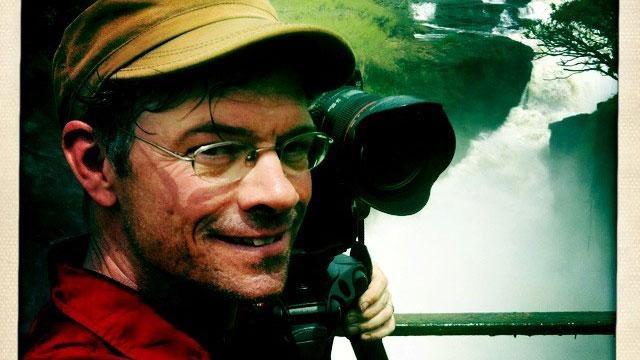 ANDY LAWLESS is a thirty-year veteran of theater, film and television arts. His career began in San Francisco at Colossal Pictures. He went on to serve as an assistant camera operator and lighting technician on James and the Giant Peach and Star Wars I: The Phantom Menace, and he was shoot supervisor on Wes Anderson's film The Life Aquatic.

Since starting Hipshot Productions in 1996, he has had the opportunity to make documentary films in Indonesia, South Sudan, Kenya, Rwanda, Uganda and Mozambique. Andy joined Idaho Public Television in 2014 directing, editing and shooting for Dialogue and Outdoor Idaho. Since then his role has expanded into content creator for the American Graduate: Getting to Work initiative and director, videographer and editor for Idaho Experience.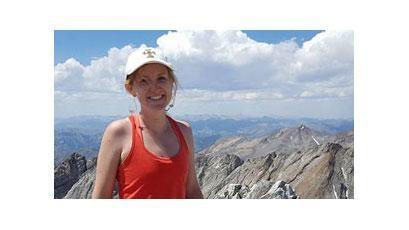 MELISSA DAVLIN is a writer/producer for Idaho Experience, in addition to hosting Idaho Reports. A life-long resident of the Gem State, Melissa enjoys kayaking, hiking and rock climbing, and she takes her son Garrett with her on as many adventures as possible.
Melissa has worked in Idaho journalism since 2005, starting in print and transitioning to broadcast in 2013. She specializes in political coverage, social issues and refugee resettlement. Melissa has won multiple awards for her work, including Idaho Press Club's Broadcast Journalist of the Year for 2015 and 2018, and a regional Emmy in 2019 for her Idaho Experience program "Forgotten Neighbors."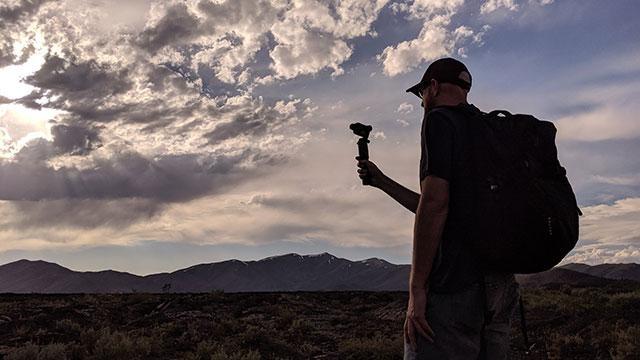 ERIC WESTROM joined the Idaho Experience team in 2019 as a director, editor and videographer. He comes to the show after more than ten years directing, editing, shooting and writing commercials, news promotion and public service announcements. Eric recently directed the independent documentary Following the Lieutenant: Buffalo Soldiers of the Bicycle Corps, about a group of buffalo soldiers who pioneered the use of the bicycle for the United States Army in the late 1890s.

Eric developed a passion and curiosity for the past while exploring his parents' and grandparents' antique shops. He loves having the opportunity to explore the state and tell Idaho's stories.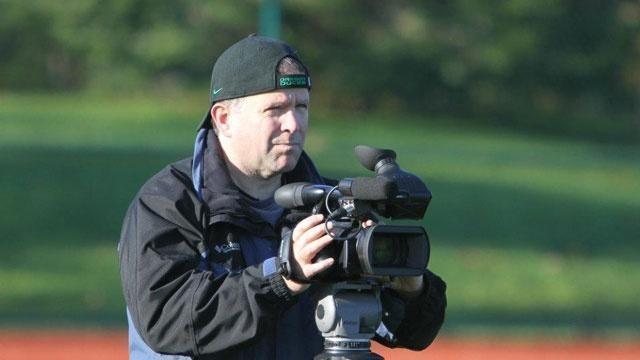 FORREST BURGER has worked as a photojournalist for CNN in Asia and as a video editor for 60 Minutes in New York. He also ran his own company producing, directing, editing and narrating television documentaries and corporate videos in the Pacific Northwest. He has received several national and regional Emmy nominations and has won multiple Telly Awards. He absolutely loves exploring Idaho.