During the state's legislative session, the Idaho Reports staff turns a spotlight on the important issues affecting all Idahoans. The half hour program is the longest-running public policy show in the West.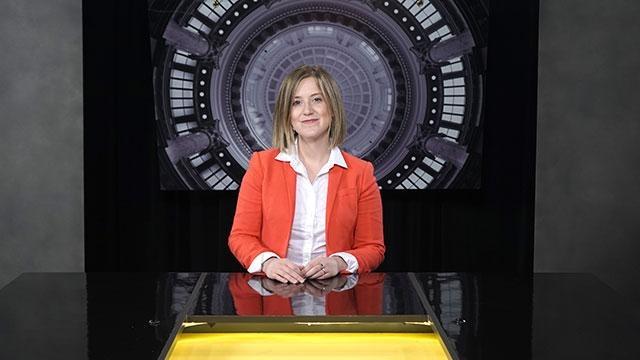 Melissa Davlin is the lead producer and host of Idaho Reports. She has covered the Idaho Legislature since 2012. She also produces for Outdoor Idaho and Idaho Public Television. She has won multiple awards for her work, including a regional Emmy for her documentary on Chinese immigration in Idaho, Idaho Press Club broadcast reporter of the year for 2015 and 2019, the Idaho Press Club First Amendment Award, and the 2019 Boise State University Enhancing Public Discourse award. Melissa lives in Boise with her husband and two children.
Betsy Z. Russell covers Idaho news from the Boise bureau of the Idaho Press-Tribune. Her "Eye on Boise" blog offers up-to-the-minute news and happenings from the state capital throughout the year - it is one of the must-have bookmarks for any politically-minded person in the Intermountain West. She is the longtime president of the Idaho Press Club and has worked with journalists, state officials and others to preserve and improve openness and access in government.
Kevin Richert is senior reporter with Idaho Education News (idahoednews.org), an independent news site focusing on coverage of K-12 and higher education and state politics. He joined Idaho Education News at its launch in January 2013. He is an award-winning reporter and editor who has worked in Idaho journalism since 1985.
Kevin has worked on in-depth reporting projects with Idaho Public Television, including a project on four-day schools in Idaho. This series received the Idaho State Broadcasters Association's 2016 award for investigative reporting.
Kevin received his bachelor's degree in journalism from Northwestern University and a master's degree in public administration from Boise State University.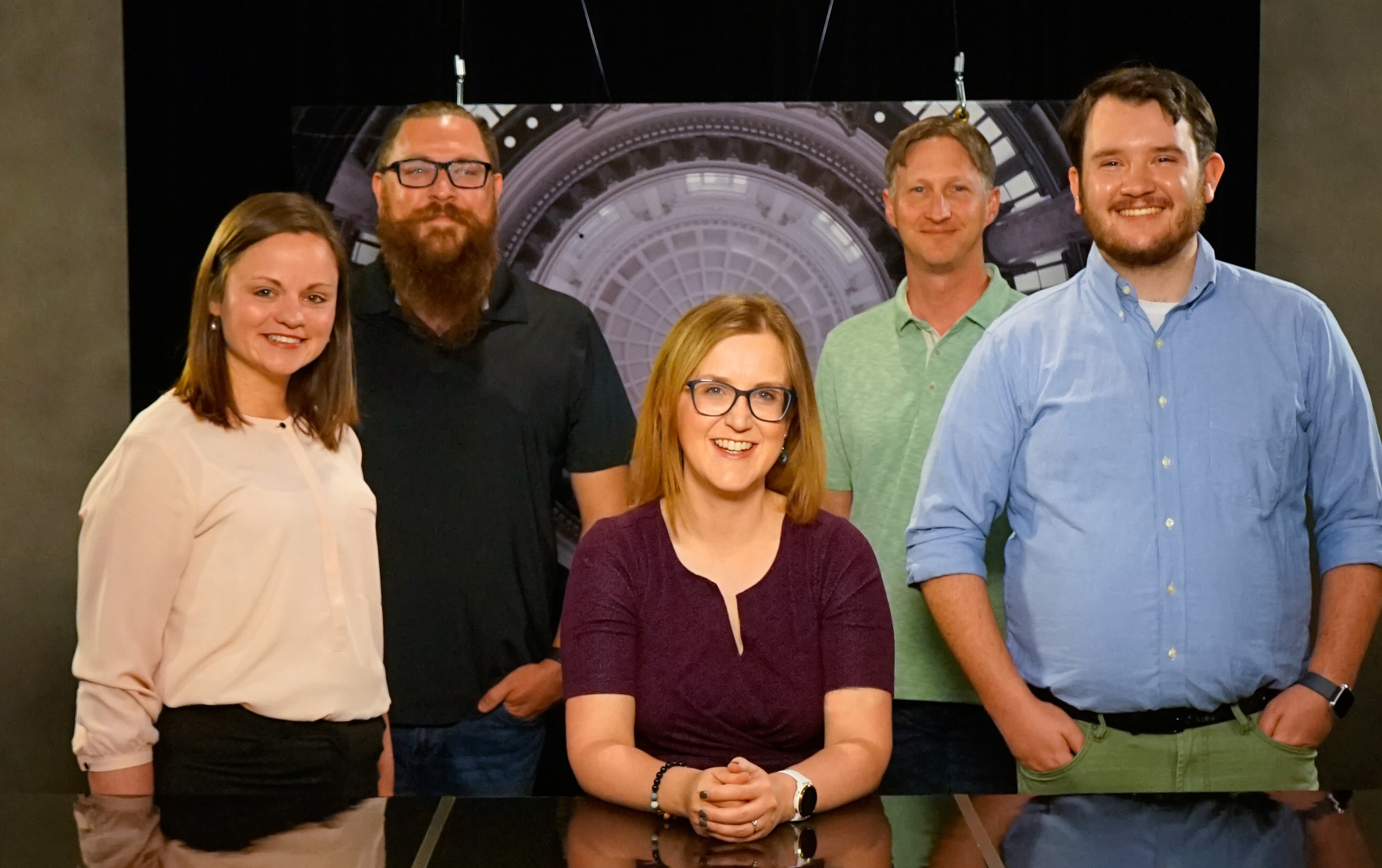 Director Troy Shreve has worked at Idaho Public Television since 2014. Troy is a native Idahoan. Having grown up in Caldwell, his interest in art and video started in high school, and after graduating from Boise State University in 2002, he spent over a decade working in the commercial world. Troy made the transition to Idaho Public Television in 2014, and now in addition to Idaho Reports, he splits his time directing, shooting or editing other shows like Outdoor Idaho, Idaho Experience, Dialogue, Science Trek

and other special projects. Outside of work, he spends his time on the golf course and with his family.



Executive Producer Bruce Reichert comes inside from his glamorous and adventurous Outdoor Idaho lifestyle every once in a while to make sure everything is running smoothly.

Director/videographer Morgan McCollum has called Idaho home since 2005 and started working in local broadcast television in 2014 as a studio technician at KIVI 6, the Boise ABC affiliate. After graduating from Boise State University in 2019 McCollum founded "Boise Art Scene" where he interviews artists in the Treasure Valley. In 2020 he joined Idaho Public Television where he works on Idaho Reports, Classroom Idaho and other locally produced shows.

Logan Finney is a North Idaho native with a passion for media production and boring government meetings. He grew up skiing, hiking and hunting in the mountains of Bonner County and has maintained a lifelong interest in the state's geography, history and politics. Logan joined the Idaho Reports team in 2020 as a legislative session intern. A typical season of the show would have ended with the session, but COVID-19 quickly spread to the state and he stayed to cover the pandemic as a production assistant. Logan was hired as an associate producer in 2021, and they haven't been able to get rid of him.

Ruth Brown grew up in South Dakota and her first job out of college was covering the South Dakota Legislature. She's since moved on to Idaho lawmakers. Ruth spent 10 years working in print journalism, including newspapers such as the Idaho Statesman and Idaho Press, as well as a paper in southern California. She's covered everything from the correctional system to health care issues. She joined Idaho Reports in 2021 and looks forward to telling stories about how state policy can impact the lives of regular Idahoans.