IdahoPTV is more than just a TV station. We also offer FREE* professional development to teachers across the Gem State. Professional development trainings are led by our Education Manager, Kari Wardle, a certified teacher with an M. Ed in Instructional Design and Technology.
Scroll below to see what courses we offer!
*Note: While IdahoPTV doesn't charge for professional development trainings, if educators wish to earn credit they will have to pay the university.
The Startup Teacher Playbook Virtual Book Club
Are you already thinking about your goals for the next school year? Do you have new ideas lingering in the back of your mind that you'd like to try out with your students? Would you like to receive PD credit for working on those ideas?
Join Idaho Public Television for a virtual summer book study of The Startup Teacher Playbook! This interactive and hands-on learning experience will provide teachers with the opportunity to work with their peers as they brainstorm and plan for the new school year using The Startup Teacher model for innovating in education. From this book study you can expect to gain the following:
A plan of action + coaching to help you implement your idea

Strategies to nurture relationships and engage others in your work

Tips to stay fresh and energized so you don't burn out



The Startup Teacher Playbook will enable you to personalize any future PD by offering a simple step-by-step idea implementation guide (that you can use time again). Take inspiration from any source - colleagues, twitter chats, blogs, Clubhouse, webinars, etc. - or focus on your own idea and use the tools in this book to make those ideas come to life in your classroom. We invite you to a book study of personalized learning and application. Collaborate with your peers and build your PLN, as you get the time to implement your great ideas for your students. It's PD that's all about YOU!
This book study will meet once a week for 5 weeks for 2 hours each time using Zoom. Earn 1 professional development credit for participating and a FREE copy of the book! Spaces are limited so register now to hold your place. You must attend all 5 sessions, in person and participate fully, to earn credit and the book. Sessions will not be recorded for this series.
*NOTE Teachers outside of Idaho are more than welcome to join this book study. A certificate of completion for 10 hours will be awarded at the end of the study to use for professional development credit in another state, however, only Idaho teachers will be eligible for a free copy of the book.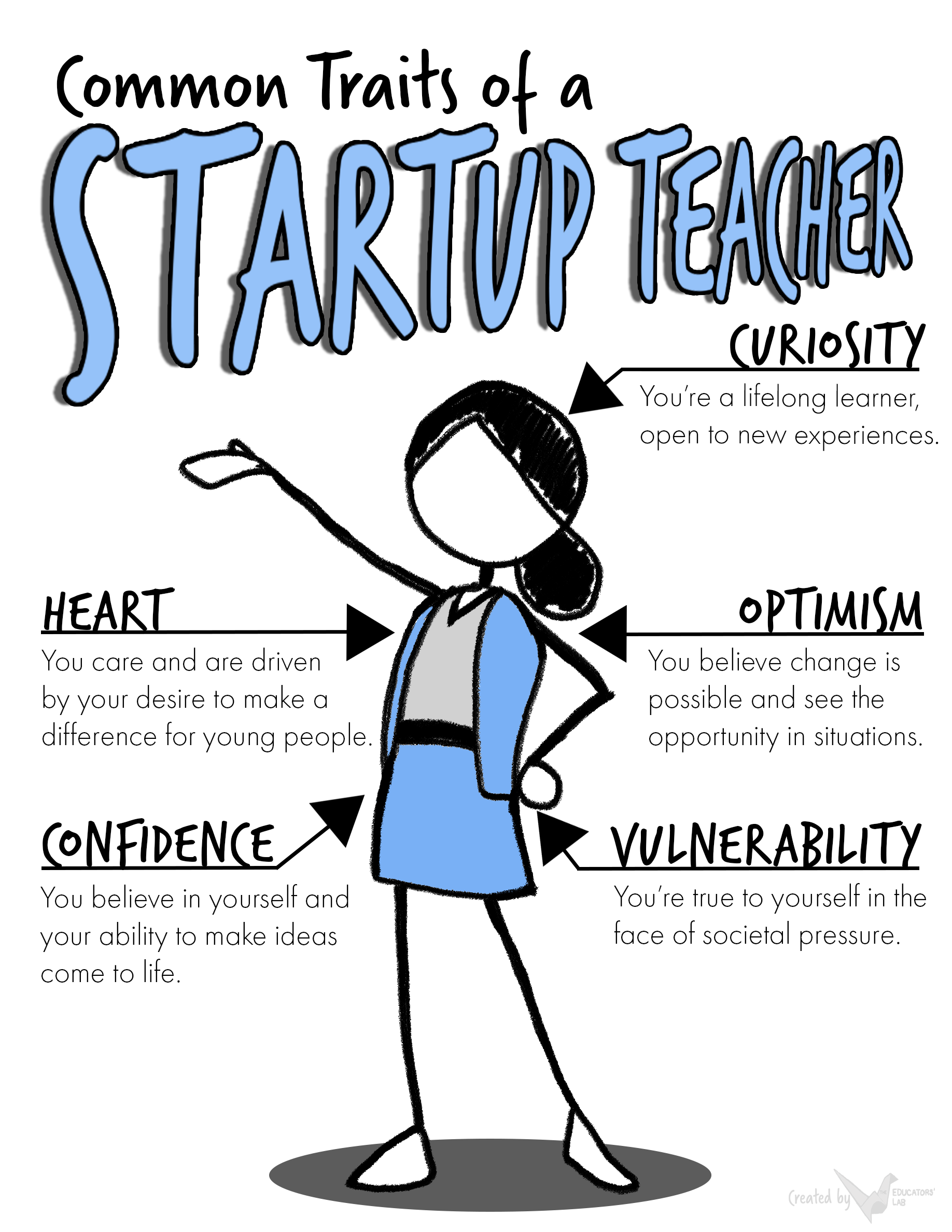 Using a visual, interactive format, The Startup Teacher Playbook helps teachers tackle challenges, turn their ideas into action, and tap into their potential to lead change in the classroom, school, and community.
This book reveals how to evolve your teaching and learning to serve the changing needs of students, use professional learning and meeting time to break down challenges and create solutions, and cultivate your leadership capacity to take your ideas further than you ever imagined.
Discussion Group Sequence
June 17 Week 1 Module 1


Introduction to The Startup Teacher Playbook and an Invitation to Overhaul the System



June 24 Week 2 Module 2


Using the Educators Canvas



July 1 Week 3 Module 3


Strategies to Build Relationships and Engage Others in Your Work



July 8 Week 4 Module 4


Startup Your Mental State to Prevent Burnout



July 15 Week 5 Final Meeting Project Showcase and Reflections
IdahoPTV is excited to partner with MontanaPBS to bring the Summer Media Lab to Idaho teachers!
Join tech savvy media makers from across the state to learn the ins and outs of making media with students. MontanaPBS Media Lab is an interactive and hands-on virtual learning experience! Each session will focus on a single digital tool for making media projects with students and will begin with an introduction to the tool, some examples about how it can be used with students, step by step instructions for how to use the tool and time to explore and ask questions. Media Lab workshops are FREE and everyone who attends live has the chance to win cool prizes! One PD credit will be granted to all participants who attend live sessions and participate!
PBS Media Literacy Certification
As educators, we know that young people need new skills to navigate the modern media landscape. The PBS Media Literacy Certification by KQED recognizes PreK-12 educators who demonstrate their ability to teach students to think critically about media consumption and creation. This certification will demonstrate educator expertise in teaching students to produce media that matters and think critically about their role as media consumers. The class will help teachers as they progress through the certification process offering ideas, strategies, and support. This course is available for 3 PD credits through ISU.
This course is online and offered synchronously and asynchronously. Attendees meet virtually with instructors for one hour, once a month from September through May. We will also record the webinars for educators to watch when convenient if this is the method that they prefer. Credit will be given once certification is earned.
Join a monthly webinar (or watch the recording)
Complete 8 micro-credentials in the Digital Promise platform
Submit artifacts and reflections, as required for each micro-credential
Share your micro-credential badge with your instructors and professional network
Earn 8 micro-credentials and automatically become a PBS Certified Media Literacy Educator
Teaching Coding to K-5 Students
Coding is the new literacy. Throughout this course, teachers will learn how to code using PBS KIDS Scratch Jr, an app designed to teach beginning coding to K-5 graders. Teachers will not only learn the reasons that teaching coding is important, but they will learn how to integrate coding into their curriculum. This course will be conducted either synchronously or asynchronously using Google Classroom. It is available for 1 PD credit through ISU.

Workshops and Trainings for Teams or Schools
Looking for a professional development workshop for your entire team or staff? Click to see what we offer!