Contributions from individuals provide the necessary private support that makes it possible for Idaho Public Television to broadcast informative, inspiring and educational programs across five digital channels and to nearly 100% of all Idaho households plus surrounding communities.
Whether you choose to give once a year or as a GEM (a sustaining donor who Gives Every Month), when you donate to the Friends of Idaho Public Television you are a valued donor and enjoy these benefits: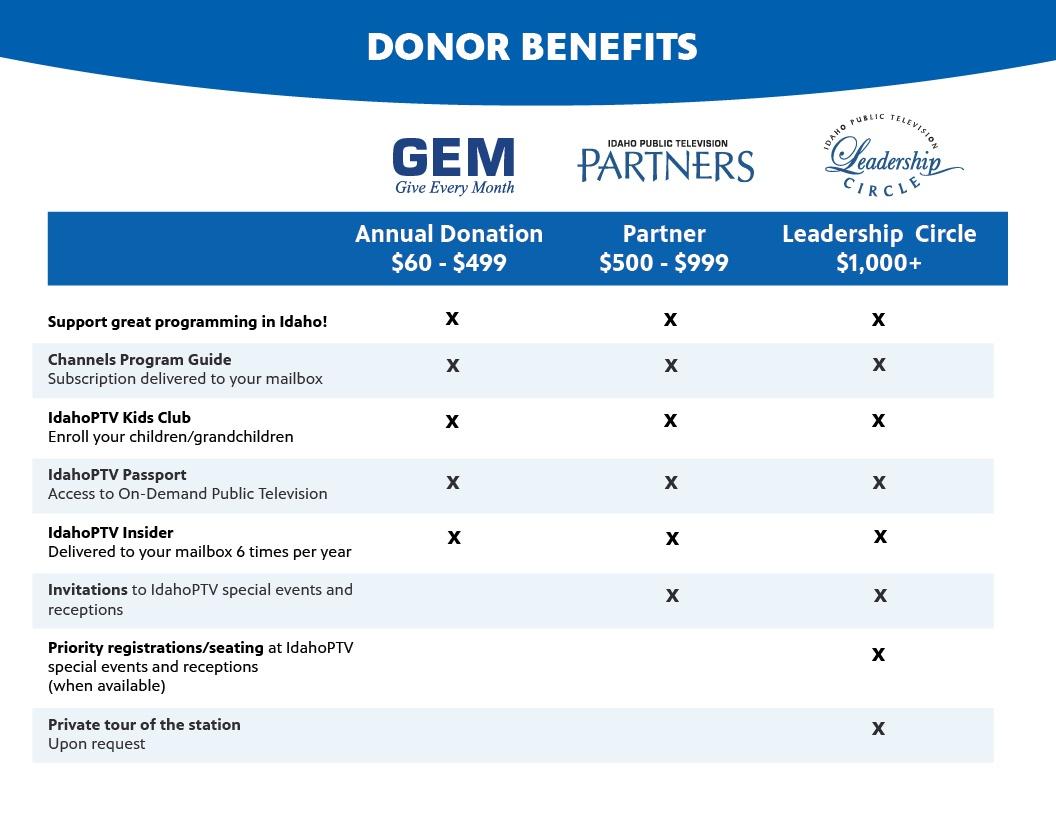 Idaho Public Television has earned the highest possible rating, four stars, from Charity Navigator, America's largest independent evaluator of nonprofit organizations, and the highest score for transparency from Guidestar/Candid, a Platinum Seal. These ratings demonstrate fiscal excellence and a commitment to accountability and transparency.