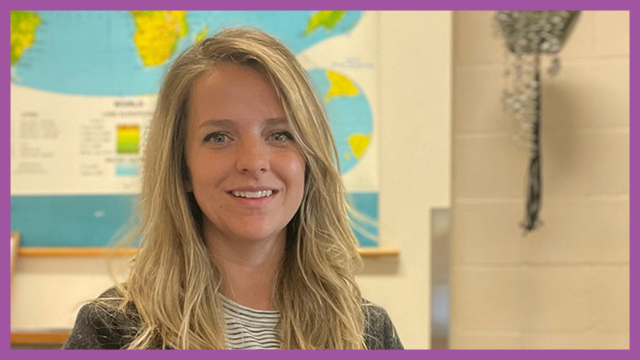 A community schools resource coordinator for Notus School District in Notus, Idaho, Cara Marchbanks says that she sees firsthand how access to early childhood education helps students succeed.
Cara Marchbanks is an energetic community schools resource coordinator for the Notus School District in Notus, Idaho. With a population of less than 600, it's the smallest town in Canyon County.
Working with kids preschool through twelfth grade, Marchbanks says that she sees firsthand how access to early childhood education helps students succeed. She focuses on community engagement for early learners and their families, bringing resources into the schools. But in tiny Notus, access to funds to purchase quality materials is particularly challenging.
"We had been creating our own school readiness kits for kids starting kindergarten, but we didn't have the proper resources," Marchbanks says. Then, in April 2022, she met Idaho Public Television's Family Education Specialist Florina Ruvio.
"I can't sing her praises enough," says Marchbanks.
Ruvio and the Idaho Public Television Education team put together comprehensive school-readiness resources and packed them into backpacks—including markers and dry-erase sheets for practicing letters, numbers, shapes, and more; flash cards; scissors; boxes of triangular crayons designed to help youngsters hold them properly; parent information; and copies of the popular children's book "The Night Before Kindergarten." Idaho Public Television provided the kits to the Notus School District for free.
"I was blown away," she says. "All the things we wanted to give to our kids, Florina had in these school readiness kits." She adds that everything in the pack is high-quality, well-rounded, and appropriate–and straightforward for parents to use with their early learners.
Once kids start school, Marchbanks says, teachers choose to include access to PBS KIDS content in classrooms. "Our kindergarten teacher has the PBS KIDS website available in her classroom; she likes to let our kids use it during free time because it's safe and educational," she says.
Marchbanks' own son is preparing for kindergarten, and she says he loves the games and videos on PBS KIDS. "We watch PBS KIDS together to get us going in the morning, and my 7-year-old daughter also loves playing games on the website."
Her daughter prefers reading to math, but she has become "captivated" by Odd Squad, a PBS KIDS television series that inspires kids to join forces with kid agents to solve "odd" problems using math.
In her work as a community schools resource coordinator, Marchbanks also uses Bright By Text, an innovative program offered through Idaho Public Television; resources are texted directly to parents to keep kids engaged and learning over the summer. "I signed up for Bright By Text for each age group," says Marchbanks.
"PBS is a super-amazing source of education that is appropriate, safe, and reliable," Marchbanks says.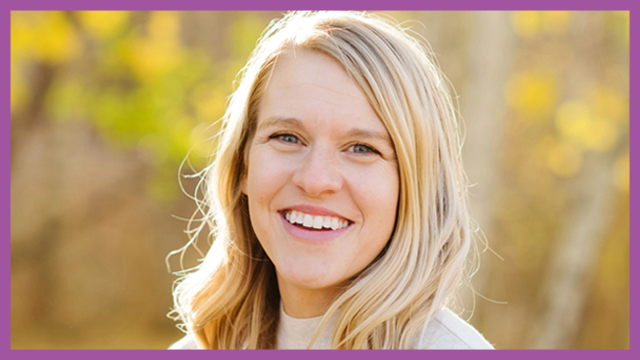 A preschool engagement coordinator in American Falls, Idaho, Whitney Lankford says she appreciates the in-person presence that Idaho Public Television's Education team has had in her community, saying it "has really made a big difference."
According to Whitney Lankford, a parent and preschool engagement coordinator in American Falls, Idaho, her community is one that enthusiastically embraces and supports early childhood education.
When she needs early childhood education materials or ideas for family engagement events, she calls Idaho Public Television's Family Education Specialist Florina Ruvio, who travels across Idaho to lead Family Community Learning (FCL) programs for parents and children. Ruvio regularly packs up her van and drives to the small community of American Falls, bringing boxes of supplies, activities, and lots of experience with early learners.
"Having Florina as a resource in our community has really helped because she comes to our events and participates and brings a lot to those events, like materials and ideas," says Lankford. American Falls is a small town, she says, and having someone travel there and provide high-quality educational activities "has really made a big difference."
The activities are designed for parents and kids to participate together in a school setting, which she says is beneficial to children as they approach school-age.
For an upcoming around-the-world-themed Family Night, Lankford is using free Let's Go Luna resources provided by Ruvio.
"They are extremely valuable and high quality, and they are free!" she says.
Lankford's own children are 3 and 5, and the IdahoPTV and PBS KIDS materials have helped her in planning activities for them that are not just designed for their developmental milestones, they're fun.
Lankford and her kids stream PBS KIDS programs together. "My 3-year-old really loves Dinosaur Train; that's her favorite. My 5-year-old likes Odd Squad. We download the printable activities," she says.
"Having activities that go along with the PBS KIDS shows is effective, like when an episode will teach a science principle in a fun way, and then we can go do a basic experiment that relates to it. It is an easy way to introduce a subject. Easy, low prep, low stress for me, and my kids like it."
Lankford says that in her work to serve the families of American Falls as a preschool engagement coordinator, "I just really appreciate the presence that PBS has had in our community and the effort Florina has made to be involved—to travel and participate in our events, and to help plan events and promote learning."
In American Falls, she says, the community appreciates and values early childhood education, and they get great turnout at their events. "The quality of our events is because of the presence of PBS."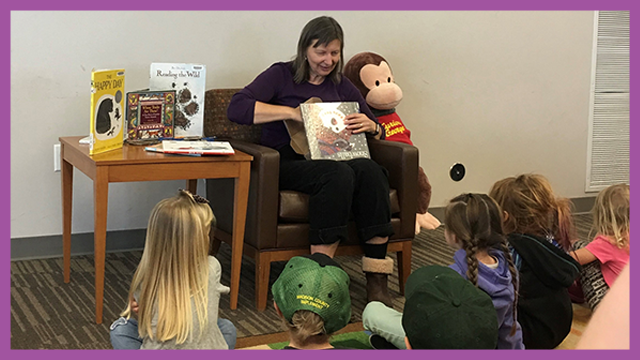 This Rexburg Librarian knows when a program works and benefits the whole community. IdahoPTV changed storytime in this small town.
A native of Rexburg, Idaho, Gina Miller is now raising her own kids in the city of 28,000 northeast of Idaho Falls.
And in her work as a librarian, Miller has invited Idaho Public Television's community educators to the library for years, with more than 60 kids attending the event each month.
"The storytime experience was unique because it was focused on STEM for preschool kids. There are no other programs like this," Miller says.
Based on Idaho Public Television's in-person activities, Miller has created STEM activities for older students. "As a public library, we have such a small budget and we would never be able to do these activities without the supportive resources from Idaho Public Television," Miller says.
Kids look forward to Idaho Public Television's storytimes, she says, and "it was a great way to see literature and books connected to science. When they see that a book can be connected to their world it has a much larger impact."
Miller adds, "Having hands-on activities is so important. It changes everything."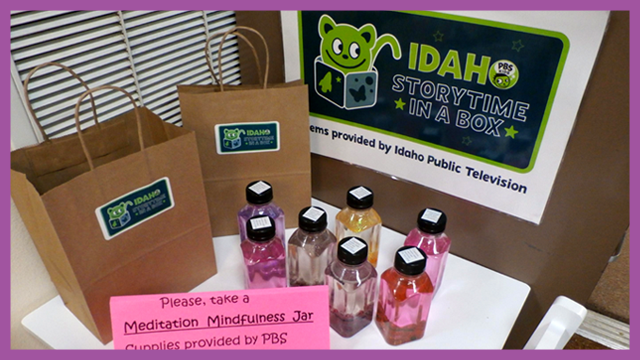 Librarian from Menan, Idaho, with 19 years of library experience. She sees IdahoPTV as a necessary resource in her community.
"I know these programs work because I see it," says Menan, Idaho, librarian Laurie Willmore.
Idaho Public Television's Storytime in a Box program has been very successful at her library. "We have had great feedback from patrons," says Willmore.
"It's amazing to hear what families do to adapt an activity kit and make it unique for their own family." For example, the sponge and seeds and spray bottle kit inspired numerous families, and Willmore says she had a blast helping the kids understand agriculture.
"Busy parents don't have time to plan these things, but if they are planned for you it's easier to teach at home," she says. "It's beneficial to the whole community because it brings families to the library, and then they take the lessons elsewhere, to scouts, to their classrooms."
"One activity we tried was 'meditation in a bottle.' We were skeptical at first, I'll admit, but it works great for calming kids down," Willmore says. Many parents have shared how this simple activity has helped their kids. One says that when it's bedtime, she hands her the "meditation in a bottle" she made, and her child quiets down right away.
"I thought people lost their minds when I saw the 'meditation in a bottle' activity!" says Willmore. But the truth is we have to keep our minds open to opportunities. After 19 years, I see the educational journey in the library, and I can see the programs that work."
Willmore adds, "I never would have thought all these programs were necessary, but when you see kids' eyes light up when they learn something new, when something connects – when you get to witness that it is amazing."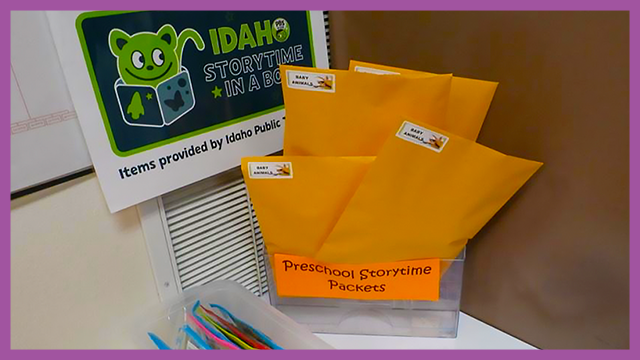 Hamer Public Library Director whose patrons are amazed at the innovative activities Idaho Public Television brought into their small community.
"We used the resources to supplement our Preschool Storytime take-home packets. All the links to videos, crafts, activities, and other resources have been greatly appreciated. The read-aloud books helped to set the tone, encourage questions and investigation, and explore the topic. We loved the handy informational flash drives and the paper bags for us to send the supplies.
Our patrons have been amazed at the innovative and fun activities!
We were surprised by how much we loved the meditation in a bottle activity. At first, we were nervous about sending home the bottles, glitter, and glue with the preschoolers. We received many positive comments. From parents: "My little girl just sits and watches all the glitter and shiny things floating around and waits for them to settle. It calms her down." "The bottles are fascinating! I love to watch it, too." her child adds "It helps me calm down inside when I am sad."
"We loved, loved, loved these projects!"