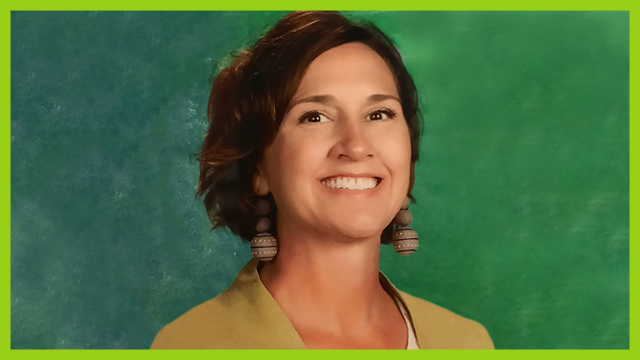 A veteran educator working with children in grades K-5 whose first language is not English, Loayza shares why she brings IdahoPTV Education staff and PBS KIDS resources into her school.
You might not expect to hear languages like Swahili, Ukrainian, and Russian spoken on the playground of an elementary school in the agricultural community of Caldwell in southwestern Idaho, but that's what Molly Loayza, English Language Learner (ELL) Teacher at Lewis and Clark Elementary, sees in her work with students for whom English is a second or third language.
Loayza spent 15 years in the classroom before moving into her current role providing support and interventions for students who have English language needs. These may be kids whose primary home language is something other than English or students who have bilingual or trilingual households and thus may not get the English language practice at home that they need in order to succeed in school. Some of Loayza's students have parents who have needed to prioritize work over language learning for themselves or their children; others may be newcomers to the U.S.
Refugees also make up some of Loayza's ELL population, and Boise has been a refugee resettlement city since the 1980s, providing a home for more than 700 refugees each year through the U.S. Refugee Admissions Program. With housing costs pricing many out of the Boise area, including its newest refugee citizens, many are relocating to neighboring communities like Caldwell.
"I had a preschool student come to me, and his own family spoke Swahili, French, and a regional dialect known as KiBembe," she says, "and he was learning English and was also picking up Spanish from other classmates."
In order to engage parents and guardians with Lewis and Clark Elementary, the school holds Family Engagement Night events about four times a year. "We like to open our doors and… provide space where families can create together, learn together, and hopefully take some materials that can be applied at home for further learning," Loayza says.
A serendipitous meeting at the annual Idaho Association For Bilingual Education conference in 2023 introduced Loayza to IdahoPTV's Education Manager Kari Wardle, who oversees a team of education specialists who engage with schools, libraries, and families around the state.
"I didn't know PBS would come to our schools!" she says. Bringing IdahoPTV staff and PBS KIDS resources to her Family Engagement Night events has been a game-changer. She adds, "And to know PBS can assist us with supplies is huge."
"Having someone to collaborate with across disciplines, and the fact that I can talk to [IdahoPTV Education Specialist] Ashley [Marotz] and tell her our theme is Dr. Seuss, or STEAM, and we put our heads together and come up with an idea that we can apply across all grades is amazing."
Loayza says, "What piqued my interest with this was the fact that we could scaffold activities to apply them at age-appropriate levels. Kindergarteners could participate in a project, and then we were able to adjust the same activity for third, fourth, fifth graders so students of different ages were all challenged to learn and grow. There's fun things for kids and families to do at every grade level."
"Just yesterday we used PBS's Nature Cat to learn about pollinators in English and Spanish."
Loayza says that for parents who are concerned about screen time at home, PBS KIDS online content provides a way for that time to be positive and constructive.
What's more, Loayza explains, is that the resources support students and families learning English. "For example, our school has a significant number of families for whom the household language may be Spanish, and PBS has so many resources online in this language. If you have a device at home, even just a smartphone, you can go onto the PBS website and there are options for Spanish content alongside English content so that parents can learn comfortably with their children. At our family engagement events, we also set up tablets for families and log them on to the PBS KIDS homepage so a family can see the options in English and in Spanish."
Says Loayza, "Our grade level teachers do a fabulous job planning activities for these nights; having PBS as a presence really compliments this and helps encourage parents to come to our family engagement events."
Another tool she uses is the free PBS LearningMedia platform for teachers of students pre-K to grade 12. "I was so delighted to find this massive portal of all of these resources," she says. "There is a plethora of well-planned, standards-aligned resources for all grade levels."
Loayza says she wants Idaho teachers to know that working with PBS has been a huge support to her work in Caldwell. "Call them and have them come to your school," she says. "These days, teachers are doing more than ever before, and we love the help."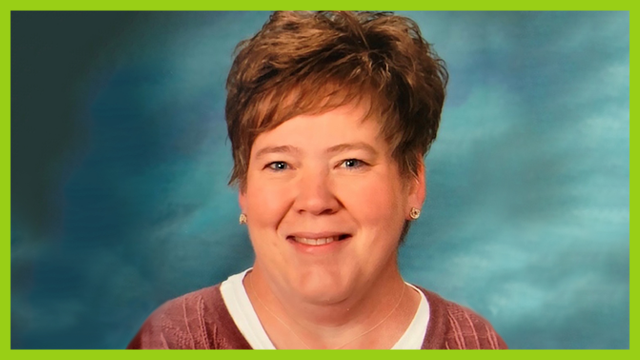 This second-grade teacher at Dworshak Elementary School in Burley, Idaho, has found the next generation of teaching tools for her students and for the teachers in her district.
A first-grader stands at the front of a classroom at Dworshak Elementary School in Burley, Idaho. He's wearing a headset and addresses a class of second-graders in front of him. Hands pop up, and he strides over to answer their questions.
Second-grade teacher Melissa Simmons watches with pride. She has invited the boy to help teach the older kids how to code using the PBS KIDS ScratchJr app. And he's really good at it.
Simmons has seen how the ability to code will be an essential skill for children in their future careers, in jobs we don't even know about yet. She explains, "I had this first-grader come to me for challenge reading, and he already knew how to code in PBS KIDS ScratchJr. I asked him to teach me how to use the app. I then invited him to lead the entire class of second-graders and teach them how to use the coding app." She says, " They went crazy! Those kids were so excited! I was so impressed with him."
This young coder will be in Simmons' second-grade class in 2022-2023. "I'm working on my knowledge of technology so I can be ready for him," she says. And she knows they are both up for the challenge.
Born and raised in Idaho, Melissa Simmons has been teaching elementary school students for 29 years. And when you meet Simmons, you see that despite nearly three decades in the classroom, she hasn't lost one bit of enthusiasm, passion, and energy for teaching Idaho's children.
This veteran educator says she is always looking for more tools, better resources, and new ways of doing the best job possible for her second-grade class at Dworshak Elementary.
Simmons saw an advertisement for a July 2022 professional-development book study of The Startup Teacher Playbook by Darcy Bakkegard and Michelle Blanchet, hosted by Idaho Public Television's Education Manager Kari Wardle.
"Kari had been a teacher in my school district, so I knew of her. When I learned that Kari was in charge of this, I thought this is gonna be awesome," Simmons says. "She made every accommodation to make this program work for us. She's amazing."
The Idaho State Department of Education requires that Idaho teachers obtain six professional development credits every five years to maintain teacher certification. Simmons says, "I appreciate the opportunity to earn professional development credits through IdahoPTV. Teachers always need to earn credits, and these are available on demand. Having the courses available for online, independent study that you can complete at your leisure is ideal for our teachers."
PBS LearningMedia also has a suite of professional development courses for educators.
Simmons admits she wasn't very familiar with all that IdahoPTV's Education team does in support of Idaho teachers. "I had no idea until I participated in this book study, and I am starting to dig deeper. I've made a list of things I plan to implement in my classroom." She adds, "IdahoPTV is the best-kept secret out there."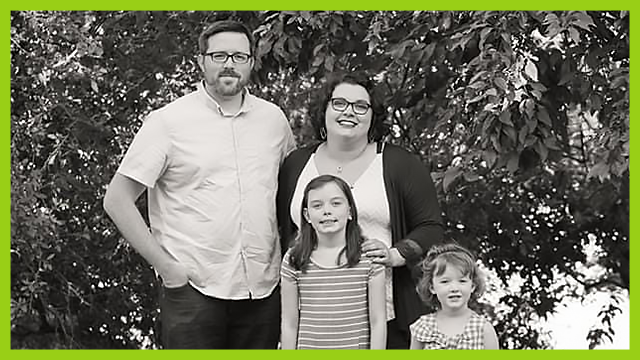 An interventionist teacher and former classroom educator in Moscow, Idaho, Lacey Watkins shares tools she uses to introduce new topics with students and reinforce skills.
Lacey Watkins' enthusiasm is contagious.
The mother of two girls has taught preschool, kindergarten, and first grade; she now works as an interventionist teacher for grades K-5 at Lena Whitmore Elementary School in Moscow, Idaho.
When COVID-19 hit, and schools were closed, Watkins and a colleague started an educational radio broadcast so students could hear their teachers' voices and feel a sense of comfort. And when she heard about Idaho Public Television's Classroom Idaho project to broadcast videos of Idaho classroom educators teaching lessons for grades 3-6, she was one of the first teachers to start recording her own lessons for the channel.
"I was so excited because IdahoPTV has the capability to get teachers out there when kids need them," she says.
Watkins has long used PBS KIDS content with her own daughters. "I used Elmo songs with my kids when they were learning letters, and I pulled that into the classroom." She said that singing the songs helps grab students' attention, reinforce the letters, and provide memory aids.
"I allowed them to use PBS KIDS apps because I knew they would be appropriate and educational," Watkins adds.
To introduce the topic of measurement to her kindergarten class, she had them watch a clip of Peg + Cat. The kids watched the characters learn to measure and laughed at their antics. "So when they went out to do the measuring themselves, they had the group background knowledge to build off of." Plus, she says, it's important to make learning fun.
Watkins has been doing some of her own learning at IdahoPTV, taking advantage of the professional development opportunities the station's education department offers. "I took a course on social-emotional learning. It was very high quality, and I walked away having tools that were applicable to students in the classroom."

Watkins admits she's "nerdy about Idaho history." But it's not always easy to find Idaho history content, she says. Then she discovered IdahoPTV lesson plans on Idaho historical figures featured on Idaho Experience. A favorite lesson focuses on author Annie Pike Greenwood.
"I appreciated the perspectives from Idahoans and historians," Watkins says. "I feel like more fourth-grade teachers need to know about this."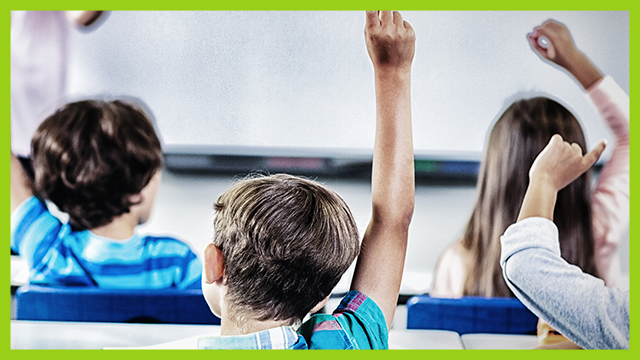 This Weiser, Idaho, teacher benefits from Idaho Public Television's expertise in online learning and in the classroom.
Melissa Reed just started her 22nd year teaching Idaho youth. And on this August afternoon, she's staying late in her classroom, waiting to visit with parents at Weiser School's Back to School Night.
Melissa's students have benefited from the expertise of Idaho Public Television's Education Manager, Kari Wardle over the years.
Kari traveled to Pioneer School in Weiser and met with Melissa and other teachers, sharing useful apps and tools for teaching. Melissa says "It was a game changer."
"The kids learned to research and after all they learned they wanted to continue researching all the time, because they loved this new tool."
Then during the pandemic, Melissa had to quickly switch to teaching online. She needed resources and relief. Her first call? Kari Wardle.
"Kari was a tremendous resource when we had to make the last-minute decision to teach online due to COVID. We needed to learn new ways to engage the students."
When Melissa saw how engaged the students were in the lessons, she incorporated the tools and new lessons, such as Apple Classroom into the class's daily routine. She started each day with a mystery person, place, based on Michael Soskil's Five Clue Challenge.
Melissa says this exercise inspired students to come up with their own daily challenges and take on leadership roles in the classroom.
"It's hard to keep students engaged online, and we are always looking for new ways to keep them excited about learning," Melissa says. "The tools that Kari shared allowed me to get my students seated, thinking, and ready to learn as soon as they entered the classroom."
What's more, she explains, is that the resources are free. "If someone is looking for something new and engaging for their students, whether online or in person, they should give these tools a try. Everything is free. Our school didn't have a lot of money, so any extra free resources we can find is a big deal."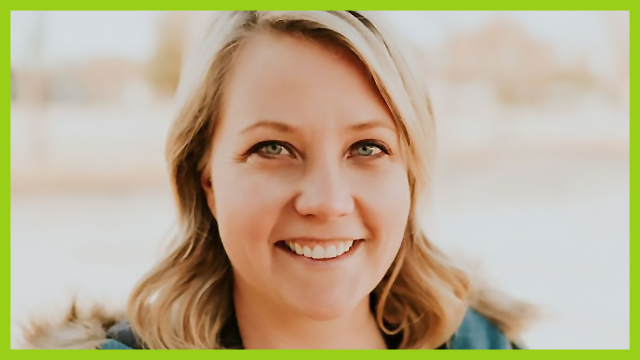 This PBS Digital Innovator, teacher and instructional coach makes it clear: "sit and get learning" is a thing of the past. Idaho Public Television puts learning in the hands of the students while teaching them twenty-first-century skills.
Paige Somoza has just finished her summer canning: strawberry and rhubarb pie filling. She loves a good project.
Somoza takes lessons from Idaho Public Television and PBS and brings them into her job as a teacher and instructional coach. Paige is crystal clear that the old concept of "sit and get learning" is a thing of the past.
"Project-based learning teaches practical skills that students need to solve problems and succeed in life," she says. "Idaho Public Television brings solid educational resources into a community, and puts learning in the hands of the students while teaching them twenty-first century skills that they will absolutely need to succeed."
Recently while organizing a collaborative national film festival for Idaho high school students, she had an "aha" moment. "Never in my wildest dreams would I have thought that I could facilitate something like this, but through all I've learned from national and local PBS, I realized we are all striving for the same thing: a sense of belonging and a sense of celebration for the community."
Somoza says that her experience working with PBS and Idaho Public Television has shown her "the educational resources are based on improving lives, not economic gain; it's about enriching everybody's experience and building a strong community."