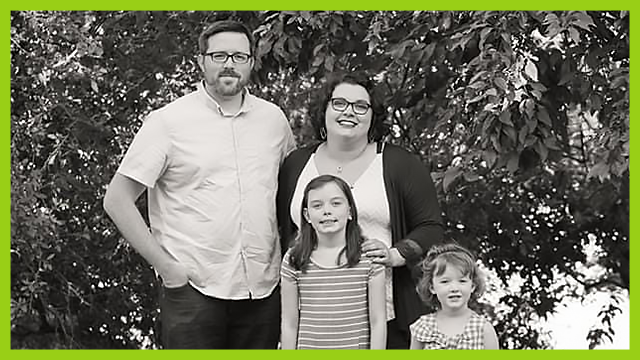 An interventionist teacher and former classroom educator in Moscow, Idaho, Lacey Watkins shares tools she uses to introduce new topics with students and reinforce skills.
Lacey Watkins' enthusiasm is contagious.
The mother of two girls has taught preschool, kindergarten, and first grade; she now works as an interventionist teacher for grades K-5 at Lena Whitmore Elementary School in Moscow, Idaho.
When COVID-19 hit, and schools were closed, Watkins and a colleague started an educational radio broadcast so students could hear their teachers' voices and feel a sense of comfort. And when she heard about Idaho Public Television's Classroom Idaho project to broadcast videos of Idaho classroom educators teaching lessons for grades 3-6, she was one of the first teachers to start recording her own lessons for the channel.
"I was so excited because IdahoPTV has the capability to get teachers out there when kids need them," she says.
Watkins has long used PBS KIDS content with her own daughters. "I used Elmo songs with my kids when they were learning letters, and I pulled that into the classroom." She said that singing the songs helps grab students' attention, reinforce the letters, and provide memory aids.
"I allowed them to use PBS KIDS apps because I knew they would be appropriate and educational," Watkins adds.
To introduce the topic of measurement to her kindergarten class, she had them watch a clip of Peg + Cat. The kids watched the characters learn to measure and laughed at their antics. "So when they went out to do the measuring themselves, they had the group background knowledge to build off of." Plus, she says, it's important to make learning fun.
Watkins has been doing some of her own learning at IdahoPTV, taking advantage of the professional development opportunities the station's education department offers. "I took a course on social-emotional learning. It was very high quality, and I walked away having tools that were applicable to students in the classroom."

Watkins admits she's "nerdy about Idaho history." But it's not always easy to find Idaho history content, she says. Then she discovered IdahoPTV lesson plans on Idaho historical figures featured on Idaho Experience. A favorite lesson focuses on author Annie Pike Greenwood.
"I appreciated the perspectives from Idahoans and historians," Watkins says. "I feel like more fourth-grade teachers need to know about this."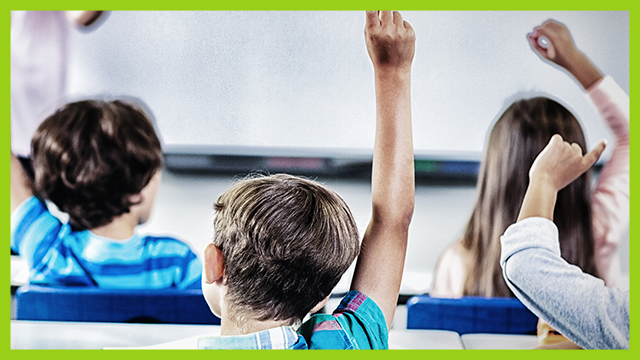 This Weiser, Idaho, teacher benefits from Idaho Public Television's expertise in online learning and in the classroom.
Melissa Reed just started her 22nd year teaching Idaho youth. And on this August afternoon, she's staying late in her classroom, waiting to visit with parents at Weiser School's Back to School Night.
Melissa's students have benefited from the expertise of Idaho Public Television's Education Manager, Kari Wardle over the years.
Kari traveled to Pioneer School in Weiser and met with Melissa and other teachers, sharing useful apps and tools for teaching. Melissa says "It was a game changer."
"The kids learned to research and after all they learned they wanted to continue researching all the time, because they loved this new tool."
Then during the pandemic, Melissa had to quickly switch to teaching online. She needed resources and relief. Her first call? Kari Wardle.
"Kari was a tremendous resource when we had to make the last-minute decision to teach online due to COVID. We needed to learn new ways to engage the students."
When Melissa saw how engaged the students were in the lessons, she incorporated the tools and new lessons, such as Apple Classroom into the class's daily routine. She started each day with a mystery person, place, based on Michael Soskil's Five Clue Challenge.
Melissa says this exercise inspired students to come up with their own daily challenges and take on leadership roles in the classroom.
"It's hard to keep students engaged online, and we are always looking for new ways to keep them excited about learning," Melissa says. "The tools that Kari shared allowed me to get my students seated, thinking, and ready to learn as soon as they entered the classroom."
What's more, she explains, is that the resources are free. "If someone is looking for something new and engaging for their students, whether online or in person, they should give these tools a try. Everything is free. Our school didn't have a lot of money, so any extra free resources we can find is a big deal."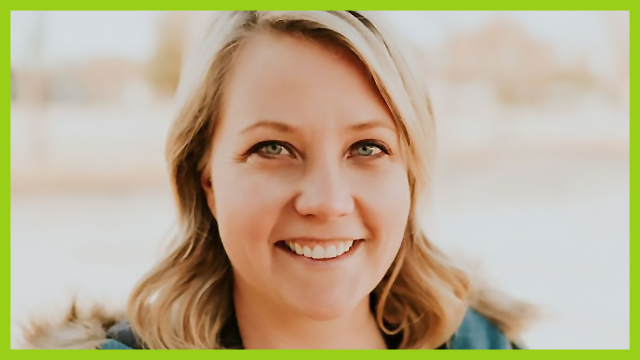 This PBS Digital Innovator, teacher and instructional coach makes it clear: "sit and get learning" is a thing of the past. Idaho Public Television puts learning in the hands of the students while teaching them twenty-first-century skills.
Paige Somoza has just finished her summer canning: strawberry and rhubarb pie filling. She loves a good project.
Somoza takes lessons from Idaho Public Television and PBS and brings them into her job as a teacher and instructional coach. Paige is crystal clear that the old concept of "sit and get learning" is a thing of the past.
"Project-based learning teaches practical skills that students need to solve problems and succeed in life," she says. "Idaho Public Television brings solid educational resources into a community, and puts learning in the hands of the students while teaching them twenty-first century skills that they will absolutely need to succeed."
Recently while organizing a collaborative national film festival for Idaho high school students, she had an "aha" moment. "Never in my wildest dreams would I have thought that I could facilitate something like this, but through all I've learned from national and local PBS, I realized we are all striving for the same thing: a sense of belonging and a sense of celebration for the community."
Somoza says that her experience working with PBS and Idaho Public Television has shown her "the educational resources are based on improving lives, not economic gain; it's about enriching everybody's experience and building a strong community."